Do you want to contribute to the database by listing an alternative? You can do this via one of our two partners, and your contribution will appear on Transiscope as soon as possible!

Originally driven by Colibris, LMC and OpenAtlas, Près de chez Nous aims to gather together as many structures as possible to work together to build the very best map: a map that is collaborative, environmentally friendly and rooted in solidarity!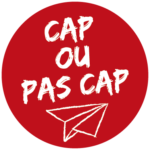 Cap ou pas Cap provides a digital, collaborative map of citizen alternatives and offers people who want to get involved opportunities to join existing actions that transform daily life or create new actions.